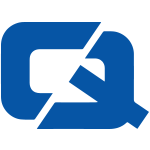 Car insurance customers in the UK have been reminded that by killing their driving speed, they could save lives.
Leading road safety charity Brake has called for motorists to take more care when behind the wheel, in a bid to curb the high number of accidents and fatalities on the UK's roads.
This comes after research conducted by the group revealed that men are more likely to speed than women.
One in three male motor insurance policyholders admitted to driving at least 35 mph in a 30 mph zone on a regular basis, compared with one in seven women.
Transport psychology professor at Napier University Steve Stradling explained: "While generally less-adept at handbrake turns, women are better drivers than men in so far as they are more capable of paying attention both to the road and to their speedometer."
Meanwhile, drivers in Bradford were recently warned to belt up or face expensive or life-threatening repercussions, after police discovered a number of the area's motorists and passengers driving without seatbelts.
Visit the #1 Car Insurance page