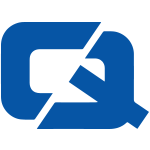 Drivers in the UK are being increasingly penalised by rising levels of tax on fuel, according to a motoring publication.
Autocar has raised concerns that fuel duty is approaching 70 per cent of the total price after predicting that the cost of a litre of petrol will soon rise to 120 pence.
It acknowledged this increase in pump prices is partly due to economic factors and the high cost of crude oil, but nevertheless suggested that the Treasury exacerbating this by treating car owners as a source of revenue.
Chas Hallett, editor of Autocar, accused the government of failing to establish an upper limit to its taxation on fuel and called for a more forgiving levy given the difficult economic conditions.
He said: "We'd like to see a fairer system of pricing introduced that supports the industry when it needs it and does not continue to penalise the motorist."
This call comes after the government confirmed earlier this month that it plans to increase fuel duty by 2.5 per cent on April 1st 2010.
ChoiceQuote – the #1 for car insurance