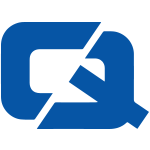 Drivers should be aware of the options that are available to them by law with regards to which organisation they choose to have their vehicle repaired by in the event of a post-accident insurance claim.
According to General Motors (GM) UK and Ireland, motorists have the right to pick and choose who repairs their car because they are entitled to the best options available.
This comes after a survey conducted by Vauxhall revealed that 71 per cent of 25-34-year-old drivers do not read the small print of their car insurance contracts and are therefore unaware that they can have their car sent to the garage of their choice in most cases.
"Having an accident is extremely stressful without worrying about the quality of work you may receive from a bodyshop that is not approved by the manufacturer," commented GM accident repair channel manager Bernard Berman.
Meanwhile, Ford recently revealed that all of its official workshops are backers of the Motor Industry Code of Practice.
Visit ChoiceQuote for the #1 car insurance