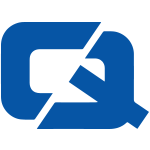 20 November 2012

Advances in the automotive industry are happening all the time to ensure that motorists get the best possible performance out of their car.
However, one piece of technology that is not going down as well as many would have hoped is the idea of 'driverless' cars. A survey by the Institute of Advanced Motorists (IAM) found that these types of vehicles which rely on radar, GPS and satellites to drive as opposed to control from the road user are not a favourite among many motorists. The organisation revealed that 65 per cent of drivers are sceptical about whether or not that these latest advances in the automotive industry are for the better in terms of reliability.
Officials at the IAM said that motorists have already voiced their concerns over the driverless technology but there has been support for the system which does not require the interference of the road user. A third of the respondents to the survey said that removing the human element from driving a car could potentially make the UK's roads a safer place due to the fact there would less scope for irresponsible behaviour while behind the wheel.
However, this group was in the majority as around half of motorists do not think that the technology will take off over the coming years and believe that it will not be the norm for driverless cars to be used on the roads within the next ten years. The future of cars is an exciting one with the prominence of electric and hybrid vehicles becoming increasingly important to owners but the driverless aspect is something that has not garnered the same level of support.
Simon Best, IAM chief executive, said: "The presence of driverless technology in every car is still many years away. In the meantime, more should be done immediately to improve driver standards and deal with the most common human errors through better training, as well as incentives by the government and insurance companies."
For the #1 car insurance – visit ChoiceQuote