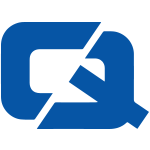 Motorists have claimed that driving home for Christmas is the most stressful time for them during the festive season.
Nearly three-quarters of those polled in a new survey, carried out by car portal motorsports.co.uk, said car journeys to visit family and friends during the holidays are the worst for stress.
The survey also showed that 70 per cent of motorists spend more than five hours driving during Christmas, covering around 400 miles.
Marketing manager for the website Katie Armitage said: "It is no surprise that motorists find driving stressful over the Christmas season with the combination of bad weather, heavy traffic and being stuck with the family in a confined space for long periods of time."
But she added that ensuring cars are adequately prepared for the winter roads, by checking tyres, brakes and oil, should reduce the stress.
Meanwhile, a study performed by tyre company Protyre showed that only 20 per cent of drivers have their cars fitted with safe tyres, while the rest are driving with ones that are bald, under inflated or have the wrong tread.
Visit the #1 Car Insurance page