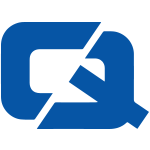 Many motorists in the UK could be risking higher car insurance premiums, as they believe their standards have slipped since they passed their driving test.
In fact, a study by AA Driving School found that only half of all road users believe they would be able to pass their test again if they took it again tomorrow.
This is because many drivers have forgotten important skills and safety recommendations, such as checking mirrors and signaling before making a manoeuvre.
Some were also found to have difficulty remembering the meaning of some road signs, as well as techniques including clutch control.
As a result, they could be highly likely to make claims on their motor insurance as a result of an accident.
Edmund King, president of the AA commented: "It's of the utmost importance to retain essential techniques and theory throughout your driving career."
This comes after the government reminded car insurance customers to avoid texting when behind the wheel, as this puts themselves and other people at risk.
Visit the #1 car insurance page