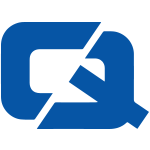 Drivers across the UK could find they are given more tickets for double parking and other "inconsiderate" habits.
The government said powers already in operation in London could be extended to councils in other areas, meaning wardens will be able to hand out charges for a wider range of infringements.
Currently all areas outside of London wanting to fine motorists for offences such as double parking and parking over dropped kerbs must put up warning signs.
But the Department for Transport has launched a consultation on the idea of revoking this to make it easier for councils to keep streets clear.
Transport minister Rosie Winterton said: "While we believe signs and markings are not necessary in these specific and restricted circumstances, we expect local authorities who want to use these powers to publicise their plans to do so."
Drivers who have had to claim on car insurance policies after hitting closely double parked vehicles could welcome the move, which is expected to be rubber stamped next spring.
According to the Telegraph, anti-ticket organisation AppealNow has expressed concern the measures could cause ticket levels to increase too dramatically.