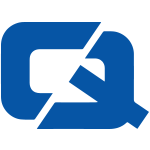 15 November 2012

Winter poses a number of different challenges to drivers across the UK and stalling the engine before setting off can be increasingly annoying when trying to leave for work in the morning.
To help avoid this unfortunate occurrence, the Institute of Advanced Motorists (IAM) has offered some helpful advice to assist road users to get through the winter period stress-free. The Christmas period will no doubt be a busy and hectic period for many people with the last minute shopping trips, visits to relatives and work parties all bound to need the use of the car over the coming months. However, the IAM states that drivers need to ask themselves one question before they head off, and that is: "do I really need to take this journey?"
Winter brings with it freezing temperatures, earlier nights and the unpredictability of the weather. Snow, ice and rain are all in the offing during the period and drivers need to be ready for this. The IAM notes that to help avoid the ignominy of stalling the car before setting off people should not turn the engine on until they are completely ready to go. While modern cars do not need to warm up, they are required to turn on heating helping to clear ice that may have collected on the windows overnight.
Once inside the car, it is advised that drivers only attempt to start the engine once all the extras, including lights, radios and heaters are turned off to ensure that they avoid stalling. All snow and ice that has landed on the vehicle overnight also needs to be removed and when a motorist is ready to go then the heating should go on to stop the windows from steaming over.
Peter Rodger, IAM chief examiner, said: "Spending time preparing your car for the weather conditions is important so that it copes well throughout your journey. Now is the time to check the battery is in good condition and that your screen wash has a freeze-resistant additive."
Visit ChoiceQuote – for the #1 car insurance