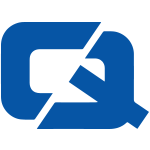 With the cost of road tax and car insurance already to consider, motorists in Northern Ireland now have to pay more for their fuel, it has been claimed.
Andrew Howard, spokesman for the AA, told the Belfast Telegraph that drivers in the region could be paying up to 9p a litre more "than they should be".
Diesel prices are also 11p higher than they ought to be, the expert stated.
"Our calculations suggest that retailers should be cutting a penny off diesel and petrol with every two dollar fall in oil prices," Mr Howard commented.
Retailers ought to be "reacting more rapidly" to falls in oil prices, "just as they do when they go up", he added.
In related news, the Office of Fair Trading has written to Shell and Total to investigate why petrol prices on the Isle of Man are higher than elsewhere in the UK, iomtoday.co.im reports.
A formal investigation may be launched following a response from the companies.