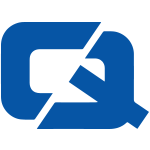 Northern Ireland's Road Safety Council is urging motorists to be wary of children returning to school over the next few weeks.
Pat Martin, vice chair of the council, asked that motorists slow down in school zones, as more cars are expected to be in the roads than in the summer months, the BBC reports.
"Drivers need to be aware of children possibly running out between parked cars or getting out in the middle of the road instead of the kerbside," Ms Martin stated.
Motorists also need to be aware of parents stopping their cars and letting their children out on the roadside, she added.
Earlier this month, the Belfast Telegraph reported that half of all fatal traffic accidents in the region between 2002 and 2007 were related to speeding or drink and drugs, car insurance customers may be interested to learn.
Social Democratic Labour Party MLA John Dallat told the newspaper that road safety adverts "aren't working well enough any more".