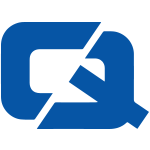 A number of drivers are staging motor accidents as part of a car insurance scam, according to industry magazine Auto Trader.
The publication dubs the phenomenon "crash for cash" and says that occurrences could increase in 2009.
Drivers involved in the scam will try to claim money on car insurance policies or demand cash from their victims.
Head of financial services at Auto Trader Tom White said: "This shocking type of induced accident is not only one of the fastest-growing types of serious claims fraud, but is also the most dangerous."
Most fraud does not hurt anyone, but this action could result in serious injury or death, he added.
Last month, road safety minister Jim Fitzpatrick issued a motor insurance warning to drivers.
He claimed that there is a "selfish minority of drivers" who do not purchase car insurance for their vehicles, which increases premiums for others on the road.
Visit the #1 Car Insurance page