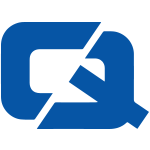 Car owners have been reminded of the need to keep their vehicles secure in winter in order to safeguard them from opportunist thieves.
Vehicle recovery equipment firm Tracker has reminded motorists that dark winter months are usually accompanied by a 20 per cent increase in the number of stolen cars which need to be recovered.
As a result, drivers have been warned to make sure they have taken the necessary precautions to safeguard their vehicles, such as locking doors, parking in well-lit areas and keeping valuables hidden away.
Bill Raynal, managing director of Tracker, stated that these simple measures will help to make things as difficult as possible for would-be thieves.
He said: "It only takes a few minutes to take these extra steps, but could save considerable heartache, not to mention expense, if their car is stolen."
According to statistics from the Home Office, more than 1.5 million vehicle-related thefts took place between 2007 and 2008.
ChoiceQuote – the #1 car insurance page