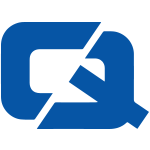 Drivers must not use satnavs instead of common sense, according to the Institute of Advanced Motorists (IAM).
Vince Yearly, an IAM spokesman, said: "Satnavs have a very useful role to play because as a substitute for trying to read a map when you are going along they are a lot better."
But motorists must not plug their satnavs in and expect them to do all the work for them, he added, because they still need to be looking out for things like fords, fields and low bridges.
Mr Yearly said the IAM recommends drivers to set a satnav before they set off on a journey rather than attempt to adjust it while en route.
Doing this, he claimed, could be "a major distraction" and could cause a crash – which would be an unwelcome nuisance for car insurance no claims bonuses in today's economic climate.
Research carried out by one insurance provider has revealed that seven per cent of the top five items usually stolen from cars are satnavs.
Certain car insurance providers will therefore state that such devices are concealed from the view of potential thieves for claims to be valid.
Visit the #1 Car Insurance page