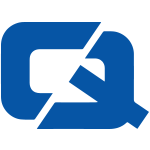 British drivers have been reminded that the recent economic downturn is no excuse for them to skimp on their car insurance.
The Motor Insurers' Bureau (MIB) has launched a new promotional campaign designed to alert motorists to the potential risks of driving uninsured.
It highlighted figures which revealed that 1.7 million people are currently driving without insurance, a figure which could be set to increase due to the number of consumers looking for ways to cut their expenditure.
However, the MIB reminded motorists that driving uninsured remains a criminal offence and that those who choose to do so risk facing a fine or the confiscation of their vehicle.
Ashton West, chief executive of the group, said: "The consequences of driving uninsured are severe … It's just not worth it – stay insured."
This comes after the government last week introduced new measures which will make it illegal to even keep a vehicle without insurance.
ChoiceQuote – the #1 for car insurance