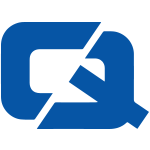 13 December 2012

Christmas is set to be a busy time yet again for people all over the UK with many currently organising all their plans for the festive period.
Motorists will no doubt be visiting relatives and attending soirees at friends' houses during the coming weeks but these people need to thoroughly prepare for anything that Mother Nature will throw at them. The country has already been besieged by wintry weather with parts of England and Scotland seeing downfalls of snow while freezing temperatures are causing roads to ice over providing extremely hazardous conditions for drivers.
With this in mind Allianz Global Assistance has offered some advice for being on the highways at this time of year. The overriding feeling is to err on the side of caution to avoid any unforeseen accidents as well as being suitably prepared with provisions and insurance policies. The last thing anyone needs is to break down on the way to mum's for Christmas dinner so having all the right tools in place is crucial for drivers all over the UK.
Lee Taylor, chief sales officer at Allianz Global Assistance in the UK, said: "Driving conditions in Britain during the winter months can be both difficult and hazardous. Yet, with a little regular care, it's possible to minimise the risk of a breakdown. Any niggles and noises that have been hidden away under the bonnet during the summer may well turn into major issues, as winter gets a grip."
The company notes that people need to keep some essential items in their vehicle when setting off, such as a torch, windscreen scraper, and a shovel as well as warm clothing to ensure they are ready should the worst happen and also help to get them out of the situation as quickly as possible.
Oil, water and screenwash levels need to be checked before setting off to ensure that the car is fully prepared and this also helps to avoid any problems along the way. Fog lights are crucial in winter weather to provide maximum visibility for motorists out on roads that cross over the hills.
For the #1 car insurance, visit ChoiceQuote