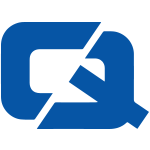 Leaving valuables in unattended vehicles increases the risk of them being targeted by thieves, according to West Yorkshire Police.
The force issued the warning to motorists following a series of thefts from cars in the Bradford area.
Although officers have enjoyed some success in arresting criminals who steal from vehicles in the city, thanks to their use of specially-equipped capture cars, they want motorists to do more to safeguard their own property.
In addition to basics such as ensuring cars are always locked and alarms switched on when they are left unattended, motorists should ensure they remove anything which may prove tempting to opportunist thieves from the vehicle.
Sergeant Mark Case explained: "People regularly leave expensive items such as satnavs and mobile phones in their vehicles [which] are often a particular target for thieves."
Motorists should ensure they take such items with them and remove the satnav cradle from view even if they are only leaving the car for a few minutes, he added.
Surrey Police recently issued similar advice after thieves broke into two cars in Woking and stole two satnavs, an iPod and a pair of designer sunglasses.
Visit ChoiceQuote for the #1 car insurance