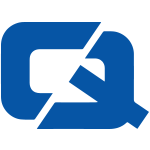 Car owners have been warned of the need to keep their vehicles' windscreens clear in order to keep themselves safe and compliant with motoring law.
Window specialist Auto Windscreens has reminded drivers that keeping the windshield clean is an oft-overlooked aspect of proper car care.
Nigel Davies, sales and marketing director for the firm, said: "Our experience is that motorists tend to be complacent about ensuring good visibility which means that the windscreen is often an after-thought … when it comes to car maintenance."
This is despite the fact that driving with obstructed vision represents a breach of road use laws, which could result in a fine, penalty points or even disqualification.
Mr Davies therefore called on drivers to make a priority of maintaining their windscreens properly both for their own sake and for the safety of other drivers.
Last week, motorists in Manchester and Birmingham were also reminded by Michelin to monitor their tyre pressure when maintaining their car in order to avoid damaging both the vehicle and the road.
For the #1 car insurance, visit ChoiceQuote