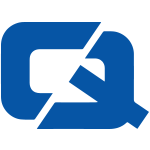 Drivers have been advised that they will need to take as much care of their vehicle this summer as they do their own skin.
Motor care provider Autoglym has claimed that the hot weather predicted by the Met Office this summer could play havoc with the paintwork of a car.
As such, it has urged motorists to protect their vehicle from hot UV rays with a coating of wax or polish.
This comes after it revealed that UV light breaks down the polymers that hold paint together, meaning that it can reduce its strength and dull its appearance.
Hermant Patel, the organisation's technical director, commented: "We all know the importance of using sun cream to care for our skin and, in the same way, a good coating of wax or polish can add a vital protective layer to a car's paintwork."
Meanwhile, car performance review website RoadTestReports.co.uk recently found in a survey that the majority of British drivers love their cars.
For the #1 car insurance – visit ChoiceQuote