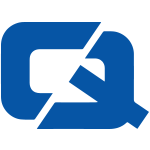 19 December 2012

Long journeys can be a tiring experience for many drivers but it is highly important to stay alert and new research has found that some are taking their eyes off the road at various points.
A scientific study, commissioned by Direct Line car insurance, looked into driver behaviour by tracking the eye movements of the motorist.
It revealed that car owners are not looking at the road for 18 per cent of their journey and are getting distracted by a number of different factors within their vehicle. The research found that drivers using a sat-nav were not looking at the highway for 21.7 per cent of the overall journey, spending 12 per cent of the time checking their route planner instead of concentrating on the road ahead.
The team behind the study said figures meant a person driving between London and Brighton, which normally takes one hour and 30 minutes to complete, was not looking at the road for 11 minutes of this journey.
Other key factors that were distracting motorists were pedestrians on the pavements, advertising, scenery and a fellow passenger.
Simon Henrick, spokesperson for Direct Line car insurance, said: "Even when drivers appear to be watching the road, by tracking movements in the cornea, we now know they are often watching clouds or shop window displays. It is important that every time a driver gets behind the wheel that they concentrate for the whole journey."
As Christmas creeps ever closer, millions of motorists across the UK will be getting behind the wheel to get home for the festivities.
There will also be a host of people visiting friends and families over this period and it is more important than ever that they are vigilant on the roads.
It is especially vital because of the unpredictable weather conditions that may occur over the winter period and the fact that it goes dark much earlier than at other times of year.
For the #1 car insurance, visit ChoiceQuote