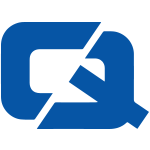 Car insurance customers have been advised to see the light this winter and ensure they use their headlights.
Following reports of councils turning off street lighting at night in order to save money, motorists have been warned of the potential safety implications this could have on driving at night, especially after British Summer Time ends.
Some 26 million drivers in the UK use their headlights incorrectly, according to research from esure.
According to its figures, 54 per cent of Brits admitted to accidentally driving without turning their headlights on at least once.
Furthermore, one million said they have crashed, made a sudden manoeuvre or had a near miss because they had forgotten to turn their lights on, increasing the likelihood of them having to make a claim on their car insurance policy.
Improper use of headlights becomes more dangerous over the winter months and in an area with no street lights the risk of road accidents increases, the firm states.
This week car insurance customers were advised to protect their investments by keeping their vehicles in good condition.
Autoglym said drivers must maintain their cars inside and out.