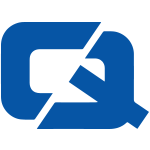 12 December 2012

Christmas is just around the corner and the celebrations are beginning in earnest but motorists are being advised to avoid the temptation of drink driving.
Due to the time of year offices up and down the UK will be holding their annual party and many people will be having a tipple as they look to cap off another 12 months.
However, the Institute of Advanced Motorists (IAM) is warning that for those that are doing this they should resist getting behind the wheel and has issued some advice prior to the full festivities kicking in. The police will be on high alert to catch those that are under the influence while driving and people need to be aware of the repercussions if caught and this is not even taking into consideration the icy conditions on the road.
The IAM also noted that people will be holding house parties as well as heading to the annual work do and so they need to put a cap on their drinking at these soirees. The main point the organisation made was that people should not attempt to judge whether they are fit to drive or not and just take the precaution and leave the car at home. When drinking at home or at a friend's house people need to be aware that the measures maybe much larger than in a pub which impact more on their body.
Peter Rodger, IAM chief examiner, said: "A swift couple after work or a glass of wine with the staff lunch may seem harmless, but could have serious consequences if you get behind the wheel. It is not only about your safety, but the safety of other road users too. It's not worth the risk, so choose one or the other – to drink or to drive."
It is also important to remember that alcohol stays in a person's system for an extended period of time and people may still be feeling the effects the day after a party or a gathering at a friend's house. This means that may still fail a breathalyser test if stopped by the police.