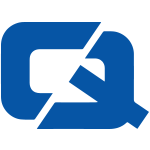 21 September 2012

The British summertime is well and truly gone for another year as the nights begin to draw in and the colder weather starts to grip the nation.
This change in seasons will have a major effect on motorists across the UK as they are presented once again with the challenges of driving in colder temperatures and unsettled weather conditions. The days of long hours of sunshine are no more and it will start to become darker at evenings providing more hazards than would be normally expected when using the road during the summer.
However, for car owners concerned about the different aspects of driving in the colder months, the Institute of Advanced Motorists (IAM) is on hand to provide some helpful advice.
As part of the road safety charity's weekly driving tips, it is focusing on the challenges that are associated with hitting the road in the autumn and winter months. The IAM recognises the drivers will have more obstacles to overcome and firstly spoke of using the road in icy conditions.
Peter Rodger, the organisation's chief examiner, advocated that motorists give themselves a bit extra time to defrost their windscreen to ensure that they can see clearly when it has either snowed or temperatures have plummeted overnight.
Mr Rodger also said that if a car's battery is over three years old then drivers should have it checked to avoid any frustrating mornings when the car takes a few turns before it eventually starts.
Wet weather was also put into focus, with the IAM noting that people need to be aware of their speed and know that their stopping times will be increased a fair bit when the road surface is rain-sodden and even a pile of leaves can prove hazardous.
"Remember that leaves can be slippery, especially when wet so avoid hard acceleration or braking as it can cause skidding. Be aware that there may be a dip, pothole or other road hazard hiding under the leaves covering the road, and hold the wheel firmly if you must drive over them," Mr Rodger added.
Visit ChoiceQuote – for the #1 car insurance