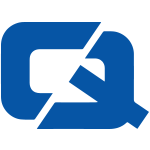 14 December 2012

The Christmas rush is well and truly on with people all over the UK frantically trying to get in last minute gifts before the big day on the 25th.
While shoppers may be more concerned with getting that special item for their loved ones, a motoring organisation is warning people to not leave their cars unlocked to avoid the risk of being broken into. Christmas is a prime time for opportunistic thieves, with the average vehicle carrying more valuable goods than at any other time of the year, so making sure that their car is secure when in a multi-storey car park is more important than ever at this of year for the public.
The Institute of Advanced Motorists (IAM) believes that drivers can get swept up in the festivities over Christmas and can forget the most basic things about shopping in the city centre. With this in mind, the organisation has offered some helpful advice for those bracing the busy stores and high streets in the coming days.
Peter Rodger, IAM's chief examiner, explains that the most important factor in keeping a car away from the reaches of opportunistic thieves is by keeping all valuables out of sight. This will deter any potential criminal from breaking in and attempting to steal the presents. The organisation also noted that this goes for the likes of sat navs and radios which may be very attractive for thieves.
Parking is also a major issue during the Christmas period with motorists battling for spaces and the IAM recommends that people leave their car in a well-lit space or check the local council's website to see if there are any places that offer free parking. By keeping a vehicle in these parts of the town means they will be guarded by better security and CCTV cameras.
"The combination of cold weather and the approach of Christmas sends shoppers to local shopping centres and supermarkets. Don't let your car become a target for thieves while you wander round the lingerie department," Mr Rodger added.
For the #1 car insurance, visit ChoiceQuote