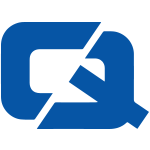 To prevent them from having to make claims on their car insurance, motorists may want to heed the advice of Thames Valley police.
According to the police, there are more thefts from vehicles than there are thefts of vehicles in the region.
However, most criminals are "opportunists", so drivers can take steps to discourage thieves from breaking into their cars, the force stated.
As vehicles are less of a target if they look empty, people ought to avoid leaving valuable items in obvious places.
"Either take your valuables with you when you get out of the vehicle, or invest in one of the many models of vehicle boot safe that are now on the market," Thames Valley police advised.
Commenting on such crimes last week, Richard Solly, community safety manager, said although they can be viewed as "quite petty", thefts from vehicles can be a major inconvenience for victims who have to make claims on their car insurance.