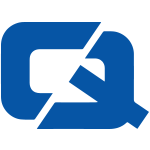 13 December 2012

The countdown to Christmas is well and truly underway with people finalising their plans for the festive period.
However, for motorists heading home in the coming days, Age UK Enterprises is urging them to stay safe and err on the side of caution when hitting the highways in the colder weather.
Gordon Morris, managing director of the company, explains that drivers need to be extra cautious as there is the likelihood of freezing temperatures and adverse conditions which can present a challenge for some.
Being prepared is key and by having the right provision such as a warm coat, blankets and snacks then people will be ready should the worst happen and they end up breaking down.
"Planning ahead and taking the time to give your car a winter service will help you to stay safe. It is also essential that you have appropriate car insurance and breakdown cover in place should you encounter any motoring mishaps," Mr Morris added.
For the #1 car insurance, visit ChoiceQuote