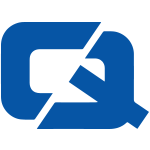 As motorists already have to balance the cost of road tax and car insurance, the news that simple changes in driving technique can save on fuel may be welcomed.
Research by Chevrolet discovered that drivers can save hundreds of pounds by avoiding heavy braking and sharp acceleration.
The company drove two identical cars along a 411-mile route involving heavy traffic, motorways and steep gradients.
One car was driven normally and managed 42.54 miles per gallon (mpg), while the other was driven with a "methodical eco-friendly approach" and achieved 57.89mpg.
Over the course of a year and 10,000 miles, adopting such techniques could save drivers approximately £312 on fuel, the company stated.
Les Turton, spokesman for Chevrolet, said that drivers can "maximise their savings" by choosing a "fuel economy-aware" approach to driving.
In related news, Nigel Underdown, head of transport at the Energy Saving Trust, recently said that by reducing fuel consumption drivers could also reduce the carbon dioxide emissions they produce.