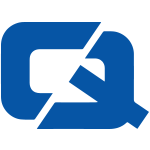 20 March 2013

Nine-in-ten motorists have revealed that they oppose or strongly oppose raising petrol duty, while other proposed tax rises also received the thumbs down.
What Car? has carried out a new study to reveal the mood of car drivers around the UK. It found that just one per cent think that petrol duty should be raised.
Around a quarter (24 per cent) told the magazine that they would consider voting for a different political party if today's Budget means that they have to fund more money to run their car.
In addition, 85 per cent oppose or strongly oppose increasing the Road Fund Licence, or car tax, with two-thirds believing that raising the tax that motorists pay is simply an easy way to increase revenue.
Chas Hallett, editor-in-chief of the publication, said: "The What Car? pre-budget survey highlights the fact that the motorist is vehemently against more tax rises."
With 92 per cent of respondents claiming that their car was either essential or very important for their life, today's Budget announcement could have huge implications.
For the #1 car insurance, visit ChoiceQuote