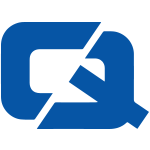 Drivers are being warned their fields of vision could be reduced because the structural shells of cars are getting bigger.
The Institute of Advanced Motorists (IAM) has noted the 'A' pillars of some vehicles are getting sturdier and thicker, creating a blind spot.
However, a study from the Department for Transport has found there is no need to change the law regarding the size of A pillars, which are the beams either side of a car's windscreen.
The IAM warned this meant "the onus is on drivers to cater for possible A pillar restriction".
In a series of online driving tips, the IAM advises motorists to check nothing is being hidden by a car's A pillars before attempting a manoeuvre.
Drivers should also look further ahead an scan left and right when approaching junctions to spot things through windscreens before they become 'lost' behind A pillars.
The IAM is dedicated to raising the UK's driving and motorcycle riding standards to cut the number of accidents on the roads.
Drivers could follow the group's advice in an effort to improve safety levels and reduce the risks of having to claim on car insurance policies.