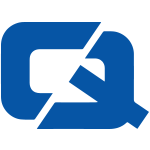 A member of the Association of Chief Police Officer in Scotland has warned motorists that they will face penalties if they are caught speeding.
Chief Superintendent Michael McCormick of Dumfries and Galloway Constabulary said research had revealed that speeding is a "major problem on the country's roads."
The officer claimed that motorists ought to change their attitude to speeding and reiterated that speed limits are "there to protect the public".
He warned: "Break the law and you will get caught and punished, so don't risk it!"
Sports car insurance customers may have been among the motorists recently surveyed by one firm who admitted to speeding on a regular basis.
A poll by RoadPilot found 71 per cent of motorists speed during more than a quarter of journeys.
The findings prompted the firm's chief executive officer James Flynn to describe speeding as a "common vice".
Motorists who exceed the speed limit could be risking fines, penalty points and higher car insurance premiums, the expert said.