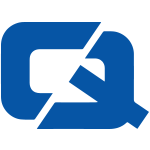 Drivers in the West Midlands are being urged not leave any valuables in their cars after a spate of vehicle thefts at beauty spots.
Thieves are targeting Clent Hills, North Worcestershire, and nearby Lickey Hills with an mp3 player, keys and bank cards among items taken recently.
Handbags in particular are being taken from parked vehicles, prompting police to hand out pink information leaflets and up patrols.
Quoted by the paper, PC Chris Lord of Hagley Police said some people parking their cars in the area were from other parts of the region or the UK, meaning they may be "unaware of the ongoing problems."
At Lickey hills a talking sign which runs on solar power has even been installed, giving drivers security warnings.
Drivers may also want to check what level of contents cover their car insurance provides, as an expensive Blackberry device was among items stolen from a car over the weekend.
Motorists in Northampton are also being warned to be on their guard after local paper the Chronicle and Echo reported a rise in thefts of fuel from vehicles.