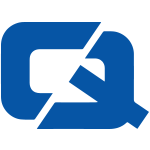 Lincolnshire police have warned drivers against the temptation to dice with road safety this party season by drinking and driving.
Officers plan to patrol static check sites across the county, stopping motorists in a bid to tackle the potentially fatal offences.
Drivers leaving pubs and clubs in particular will be targeted, stopped and breathalysed, police have warned.
Inspector Tony Mendham of Lincolnshire police's Roads Policing Unit said: "No party or celebration can ever be worth the cost of the devastated lives which result from drunken collisions."
He added that penalties to offenders will be much higher this year, particularly if someone is killed or injured.
Meanwhile, police in Surrey have pledged to take "robust measures" this festive season to clamp down on dangerous driving.
This comes after a recent day-long multi-agency road operation which led to the capture of 19 vehicles which were deemed unroadworthy.
Visit the #1 Car Insurance page