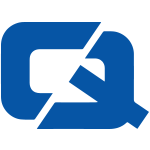 Volcanic ash in the atmosphere could cause damage to car paintwork if proper care is not taken over washing vehicles.
This is the view of car care firm Autoglym, which has stated that the tiny particles of sulphuric rock present in the atmosphere due to the Icelandic eruptions could scratch and corrode car exteriors.
In order to mitigate this risk, the firm recommended that owners ensure they wash their vehicles regularly using plenty of water and pH-neutral car shampoo while the eruptions are ongoing.
It also underlined the importance of taking special precautions of wiper blades and side window seals, which could retain dust that scratches windows, while the use of wax was recommended to protect against acidic deposits.
Paul Caller, chief executive officer of Autoglym, said: "Many forecasts suggest the eruptions will continue … for weeks, so motorists must take steps to protect their cars from future deposits."
The volcanic ash cloud blanketing the UK has caused a number of problems for British road users and businesses, with taxi firms across the country losing out on airport business due to the grounding of flights.
Visit ChoiceQuote for the #1 car insurance