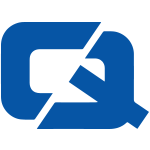 On top of warning drivers to prepare for winter frosts, the Institute of Advanced Motorists (IAM) has urged motorists to be wary of falling autumn leaves.
The plenum chamber in a car, located at the back of the engine, often clogs up with leaves from the road, the IAM advised.
When this happens motorists may feel the "devastating effects" in their wallets as the electronics of modern cars are likely to be affected, resulting in breakdowns and repair costs.
A blocked car chamber could affect the vehicle's water drainage causing leaks into the computer controls and braking systems.
Regular checks to the chamber and removing any clogged-up debris, could save drivers from ultimately having to make avoidable car insurance claims.
The IAM recently advised motorists to prepare their vehicles for the looming frosty season by stocking up on de-icer, checking the anti-freeze and adding a frost inhibitor to the screen wash.
Visit the #1 Car Insurance page