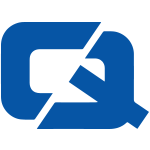 The environmentally-friendly sentiments of British drivers are yet to be translated into action, it has been claimed.
Research by British Car Auctions (BCA) has found that motorists support green issues but are less inclined to behave in an ecologically sensitive manner.
When purchasing a new vehicle, prospective car insurance customers were found to be driven first by price, with brand, model and colour also beating green issues in a list of car choice factors shown to respondents.
About four per cent of those polled claimed that the environment would play a part in their purchase decision.
Tim Naylor, public relations manager with BCA, said that little is going to help UK drivers change except placing a tax on more expensive vehicles.
"Perhaps the measures predicted to be announced in this week's Budget will make green intentions more of a reality," he said.
Meanwhile, editor of Autocar magazine Chas Hallet recently told BBC Radio 5 that vehicle manufacturers are responding to pressure to produce greener cars, vans and motorbikes.