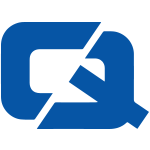 Motorists risk making crucial errors if they drive when extremely tired, LV= has claimed.
The organisation cited research carried out by the Mind Lab's Dr David Lewis, which examined the reaction times of three separate volunteers.
A professional racing driver, busy parent and journalist were all studied and the research found that their concentration was affected over the course of a day after sleep deprivation.
Pressure from many sources has led to the current culture of limited sleep, Dr Lewis noted, something that could impact on car insurance premiums if a collision occurs.
"Since so many people now work long hours, with late finishes and early starts, it seems inevitable than a substantial proportion of motorists, especially at the start and end of each day, are suffering the effects of a sleep debt," he commented.
He added that microsleeps – when eyes roll up under eyelids as they close – could lead drivers to "lose track" of reality.
Recently, a driver from Merseyside, Joseph Dignam, failed to turn up for his trial after falling asleep at the wheel in his lorry, reports the Liverpool Echo.