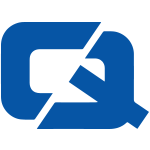 The Association of British Insurers (ABI) has called on drivers thinking of taking their vehicle to Europe to check what their car insurance policy will cover them during their time overseas.
According to an ABI spokesperson, while a UK insurance policy will cover you for the basics on the continent in an EU country, it does not mean cover for if a "vehicle is stolen, if it's broken into or if it's damaged in an accident".
"If you've got fully comprehensive insurance, for example and you take your car to France or Germany or Holland, you'd only be covered for the minimum legal requirement of that country," said Malcolm Tarling from the ABI.
He added that it is important for motorists to check whether their car insurance policy automatically extends itself to provide similar cover overseas, or whether an extension will have to be bought.
According to ABI statistics, more than 70 per cent of households in the UK have some form of motor insurance policy.