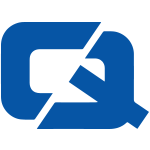 Car insurance holders in East Riding looking to keep their premiums intact this winter might want to follow some pointers issued recently by their local police force.
Officers are urging motorists to help safeguard their vehicles during the festive season by following measures such as keeping valuables out of sight and using security features such as a steering lock and an immobiliser.
They state that car crime in the area has dropped by 37 per cent since the same period last year.
"As you can see there has been a reduction in thefts from vehicles since this time last year, however this is not enough," said Sergeant Paul Green of Safer Communities.
"It only takes a minute to remove your valuables and this could be the difference between you becoming a victim of crime or not," he added.
Meanwhile, Home Office figures have shown that vehicle crime accounts for 20 per cent of crimes committed across England and Wales.