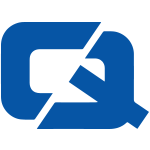 People should steer clear of the "seven deadly motoring sins" this Christmas to avoid accidents on the roads, according to one organisation – as well as a potential hike in car insurance premiums.
RAC statistics have shown that last year 94 per cent of accidents were due to mistakes by the driver or "injudicious action", which include driving "gluttony" or eating behind the wheel, along with "slothful" or complacent attitudes to car repairs.
Speeding, road rage, drink driving, behind the wheel texting and jostling for space in congested areas due to lack of planning are also causes of road accidents at this time of year, motor insurance customers may be interested to know.
Sheila Rainger, acting director of the RAC Foundation, said: "None of us is perfect behind the wheel, but Christmas and the new year offer the perfect opportunity to confess past failings and resolve to do better."
"A positive attitude and a healthy dose of the heavenly virtues of temperance, diligence, forgiveness and humility will go a long way towards making our roads safer in 2008."
The RAC foundation is a registered charity that promotes transport solutions for safer roads and drivers.