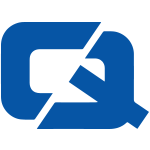 Motorists are being urged to back a new national awareness day aimed at reducing breakdowns and inconvenience.
National Oil Check Day will arrive on July 25th and will encourage drivers to maintain their cars rather than rely on modern vehicle technology.
Telling motorists "don't be a dipstick", campaign organisers Comma will highlight the importance of reacting to the low oil light on the dashboard.
Mike Bewsey of Comma said: "By the time the oil light illuminates on your dashboard, you may only have a handful of miles before serious, and expensive, damage is caused to your engine."
The firm said too many drivers do not recognise the importance of their oil light, instead tending to "view it as they do the petrol light" and risk big repair bills.
Motorists following the advice could avoid breakdowns and having to call their car insurance firm for recovery assistance.
Comma specialises in car lubricants and vehicle care products provided by its plant in Kent, south-east England.