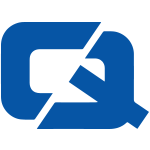 Accident-prone motorists may be able to avoid making claims on their car insurance thanks to new technology available on the new Audi A3 Cabriolet.
The German marque is offering its Parallel Park Assist system as an optional extra on the new vehicle, which has an on-the-road price of £19,999 for the 1.6 model.
According to Audi, the parking system employs ultrasonic sensors to search for suitable parking spaces and then steer the car into the bay, ensuring the driver only has to control the accelerator, clutch and brake.
The "urban stress reliever" technology is being made available cross the full A3 range, the company said.
Car insurance customers may also benefit from Audi's award-winning security systems.
The firm recently won several prizes, including Manufacturer of the Year Award, at the 2008 British Insurance Car Security Awards.
Jeremy Hicks, director of Audi UK, said he was "delighted" the company had received recognition for its work on developing vehicle security.