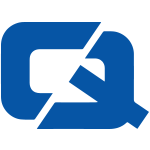 02 May 2013

The new 3 Series by BMW will offer more body styles than ever before. The Gran Turismo is the third of a five-body style series, and will offer a stretched-wheelbase model, coupe and convertible.
The first Series 3 GT will be on sale with three engines (320i, 328i and 335i), two turbodiesels (318d and 320d) and up to four trim packages. However, an xDrive and all-wheel drive for the 320i will also be on sale next year.  The latter in particular has become very popular after both 2010 and 2011 saw brutal winters.
The firm has announced that it hopes to sell 4,000 GTs in Britian this year, whilst 145,000 3 Series saloons and 47,000 touring (estate) models are hoped to be sold too. The UK is the biggest market for BMW behind America, China and Germany.
Prices for the series will start at £28,835.
Visit ChoiceQuote – for the #1 car insurance.