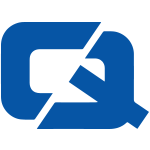 Drivers in search of a new car are likely to benefit from a new online search facility, which will enable them to call their own criteria shots.
Vehicle website Motoring.co.uk has launched the new search application for drivers who have specific needs such as price, petrol consumption and CO2 emissions, as opposed to simply searching for a make or a model.
The website claimed that since customers do not always know the exact make or the model they are looking for, helping them find the most suitable car that is consistent with the features they want is a step forward.
Head of sales at Motoring.co.uk Chris Green commented: "The amount of traffic and click-throughs we've already seen via the Value Criteria just shows the level of demand there is for a more intuitive website."
This is unsurprising considering the current economic climate in which drivers are shopping around for the best deals and value, as highlighted by the recorded drop in vehicle sales.
Visit the #1 Car Insurance page