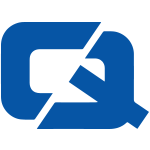 Fuel emissions from new cars are falling at their fastest ever rate, according to a leading automotive intelligence provider.
Referring to CO2 rates in the average new European car, JATO Dynamics said the levels are now on course to meet European Union targets for 2015.
The organisations said increasing customer demand for efficient vehicles has combined with new taxes in some countries and scrappage schemes across the continent to bring levels down.
JATO figures suggest 2009 saw the single largest yearly fall in average CO2 emissions.
David Di Girolamo, head of JATO Consult, said: "In 2003, only 24 per cent of the market achieved an average of 130g/km. This was 40 per cent by 2007, 51 per cent in 2008 and 69 per cent last year, already ahead of the 2012 EU target."
In the last 12 months, new cars purchased through the UK's car scrappage scheme have accounted for 18.1 per cent of sales on average, although that figure fell to eight per cent last month.
Visit ChoiceQuote – for the #1 car insurance