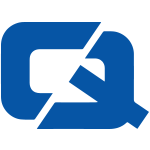 Motorists looking to invest in a vehicle have been advised that scrapping an old car to buy a new one may work out cheaper than shopping for a used model.
What Car? magazine has stated that rising prices in the second-hand car market, combined with the £2,000 discount offered by the scrappage scheme, has made it more cost effective to buy a brand new vehicle.
It highlighted the example of the VW Golf, which costs around £12,430 to buy new when scrappage is factored in, but could cost around £16,200 if purchased second-hand.
The publication even advised those unable to take advantage of scrappage to consider avoiding the used car market due to the inflated nature of current prices.
What Car? editor Steve Fowler said: "It's long been the case that nearly new cars represent excellent value when compared to new, but not right now."
Earlier this week, British Car Auctions posted statistics which show that the average price of a used car has risen by around £1,500 between September 2009 and the same period last year.
Visit ChoiceQuote, the #1 car insurance page