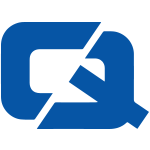 Birmingham car enthusiasts attending the Lord Mayor's Family Show during the upcoming bank holiday will be given a chance to see a number of new cars on display.
Birmingham City Council has revealed that a vehicle exhibition will be among the attractions at the Chamberlain Square event on Monday May 31st 2010, with the new Jaguar XJS set to feature.
In addition, a number of new electric cars will also be exhibited during this year's event, as well as the sustainable and compact Microcab vehicle.
This year's Lord Mayor's Family Show will be the first to take place during current Lord Mayor Len Gregory's term of office.
Earlier this year, the city council launched the Birmingham Climate Change Action Plan 2010 Plus, an initiative designed to promote sustainable living.
It called on local drivers to play their part in supporting this scheme by avoiding excessive revving or carrying excess weight, which will also help them to save money on fuel.
For the #1 car insurance page, visit ChoiceQuote