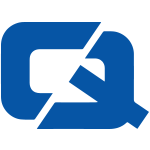 UK rental firm Europcar has announced it is to provide its customers with greener cars.
The group is to include the Peugeot 308 in its portfolio of rental cars, which are to include the hatchback, 110 bhp diesel and HDi 90 models.
Highly efficient on fuel, the model is likely to slash the cost of running a vehicle for car insurance customers.
Fleet director of Europcar UK Group Tim Bailey comments: "As a highly innovative and eco-friendly vehicle, the 308 fits perfectly into Europcar's focus of helping customers drive efficiently while reducing CO2 emissions and the expense on their pockets."
It is ideal for those taking measures to reduce their carbon footprint, the company continues.
The cars are available for rental at Europcar's 250 locations throughout the UK.
Many firms now offer car insurance customers lower premiums for vehicles with green credentials, the public may be interested to know.