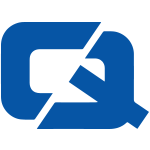 Glasgow City Council has put on hold plans to introduce new parking charges in the city due to public resistance.
A survey conducted by the authority revealed that less than half of the Glasgow residents polled approved of proposals to impose surcharges on all non-residential off-road parking.
The plans were proposed in order to encourage the use of public transport but have since met with opposition both from private motorists and businesses, reports the Glaswegian.
Glasgow MSP Bill Aitken welcomed the decision to shelve the plans, stating that it was unnecessary to burden road users with an extra cost on top of their existing road and council tax.
He also warned the authority against attempting to resurrect the idea in another form, saying: "The council must recognise that the public view is quite clear and they can't proceed against such a body of opinion from Glasgow's constituents."
Last month, the council unveiled plans to commit £1 billion worth of funding towards improving the city's transport and road infrastructure ahead of the 2014 Commonwealth Games.
ChoiceQuote, the #1 for car insurance