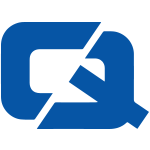 The Mazda CX-5 has made its world debut today (September 13th) at the Frankfurt Motor Show.
Labelled as a compact crossover SUV, the vehicle represents one of the first products from the Japanese auto manufacturer developed entirely with the company's energy efficiency SKYACTIV technology in mind.
The motor also showcases the new design theme for the brand – labelled KUDO, or soul of motion – which will soon be seen on UK roads when the car is launched in showrooms at the beginning of 2012.
Billed as a compact model in the new CX crossover SUV series, the car manages 47.1 miles per gallon while its diesel counterpart can cover 62.8 miles before needing to refuel.
Commenting on the SKYACTIV engine system, which the firm claims delivers a 15 per cent increase in fuel economy and torque, Mazda's manufacturer relationship manager Martin Ward said: "It is a brilliant piece of engineering. With the technology debuting in the CX-5, Mazda has a winner on its hands."
Visit ChoiceQuote – for the #1 car insurance