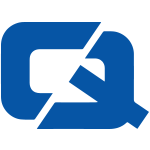 Mexico is to produce its first ever sports car in the Mastretta MXT which will be unveiled at the British International Motor Show this year.
The two-seater MXT weighs 900kg and is capable f accelerating from 0 to 60mph in under five seconds and has a top speed of 150mph.
Furthermore, the body is moulded from lightweight fibreglass and its interior is leather-trimmed.
Individuals looking to take out sports car insurance might be interested to learn that prices for the vehicle start at £32,999.
Vehicle designer Dan Mastretta said: "It is most important that our customers are delighted by the new MXT.
"That's what we aimed to do from the first drawing of the car, but we also want to make our country proud of the MXT and to show the world what we can do."
Mastretta was founded in 1987 in Mexico City and works in the design of vehicles for the urban transport industry, urban equipment and bottle manufacture.