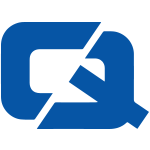 09 May 2013

Drivers who text whilst driving will soon be risking greater punishments, according to transport secretary Patrick McLoughlin. Using any handheld device whilst driving – such as a mobile phone – has been illegal since 2003, unless an emergency call is being made – this includes using phones to text or to access the internet. Yet since 2003 more than a million drivers have been convicted of using a mobile phone.
The punishments for texting whilst driving are being increased in a bid to cut down on the number of people who text or make phone-calls whilst driving. Fines are being increased by 50 per cent, totalling £90 for each offence. However the penalty points incurred by offenders will remain at the current level, despite many people suggesting the penalty should be six points on an offender's license.
Other offences are also subject to the increase of the fines. Running a red light and speeding will now also cost drivers £90. The increased fine and the penalty points will now also be awarded to drivers who commit several other careless driving offences. These offences include: Lighting a cigarette at the wheel, eating a sandwich whilst driving, cutting up other drivers, driving at an inappropriate speed, tailgating and middle-lane hogging.
Mr McLoughlin said: "We want to send a clear message to dangerous drivers: If you continue to show complete disregard for the safety of other road users, we will catch you – and we will punish you."
Critics to these new changes have suggested that tougher enforcement is needed to back up the new higher penalty, especially as texting whilst driving is occurring a lot.
Professor Stephen Glaister, director of the RAC foundation, said: "With both texting and handheld use of mobile phones at the wheel causing more impairment than being at the drink-drive limit or under the influence of cannabis, the police need to target the large number of motorists continuing to flout the law."
Visit ChoiceQuote – for the #1 car insurance